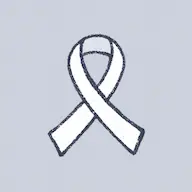 Pta California Congress Of Parents Teachers & Students Inc
Pta California Congress Of Parents Teachers & Students Inc
Want to make a donation using Daffy?
Lower your income taxes with a charitable deduction this year when you donate to this non-profit via Daffy.
Do you work for
Pta California Congress Of Parents Teachers & Students Inc

? Learn more here.
Interesting data from their 2017 990 filing
Parent teacher organization
Revenue reported was $19,568.
Expenses reported were $6,342.
The non-profit filed Schedule A section.
Does not operate a hospital.
Is not a donor advised fund.
The organization does not engage in lobbying activities.
Other expenses reported $6,204.
The non-profit reported a excess or deficit for $13,226.
The non-profit does not have a foreign financial account.
Contributions, gifts, and grants reported were $1,619.
Accomplishments
Organized to benefit dallas ranch middle school by providing educational materials not afforded within the state budget. this organization benefits all students. Expenses $5,649.