When a crisis takes place or a community is in need, we all want to do something to help, and donating (even a small amount) can go a long way. Maybe you want to provide assistance after a natural disaster or humanitarian effort. You might also have an interest in a specific social cause you want to support on a regular basis.
Giving is an emotional experience, but you'll make the most impact by using your head as well as your heart. Before you start randomly googling organizations to support, find out the best strategies for uncovering reputable charities that will put your money to its best use.
These three steps will help you make sure you're donating to charities that will responsibly steward your contributions.
#1: Check the organization's nonprofit status
To ensure your contribution is tax-deductible, make sure the organization is eligible. You can do this manually using the IRS lookup tool, which tells you if the organization is currently eligible to receive tax-deductible contributions, or if their status has been revoked.
Daffy members get to skip this step altogether by looking up charities directly in our database. We only list organizations in our non-profit directory that are in good standing with the IRS. It simplifies the process so you can seamlessly research and donate in one place. You'll see an overview of the organization's mission and programming, plus a quick snapshot of its expenses and revenue.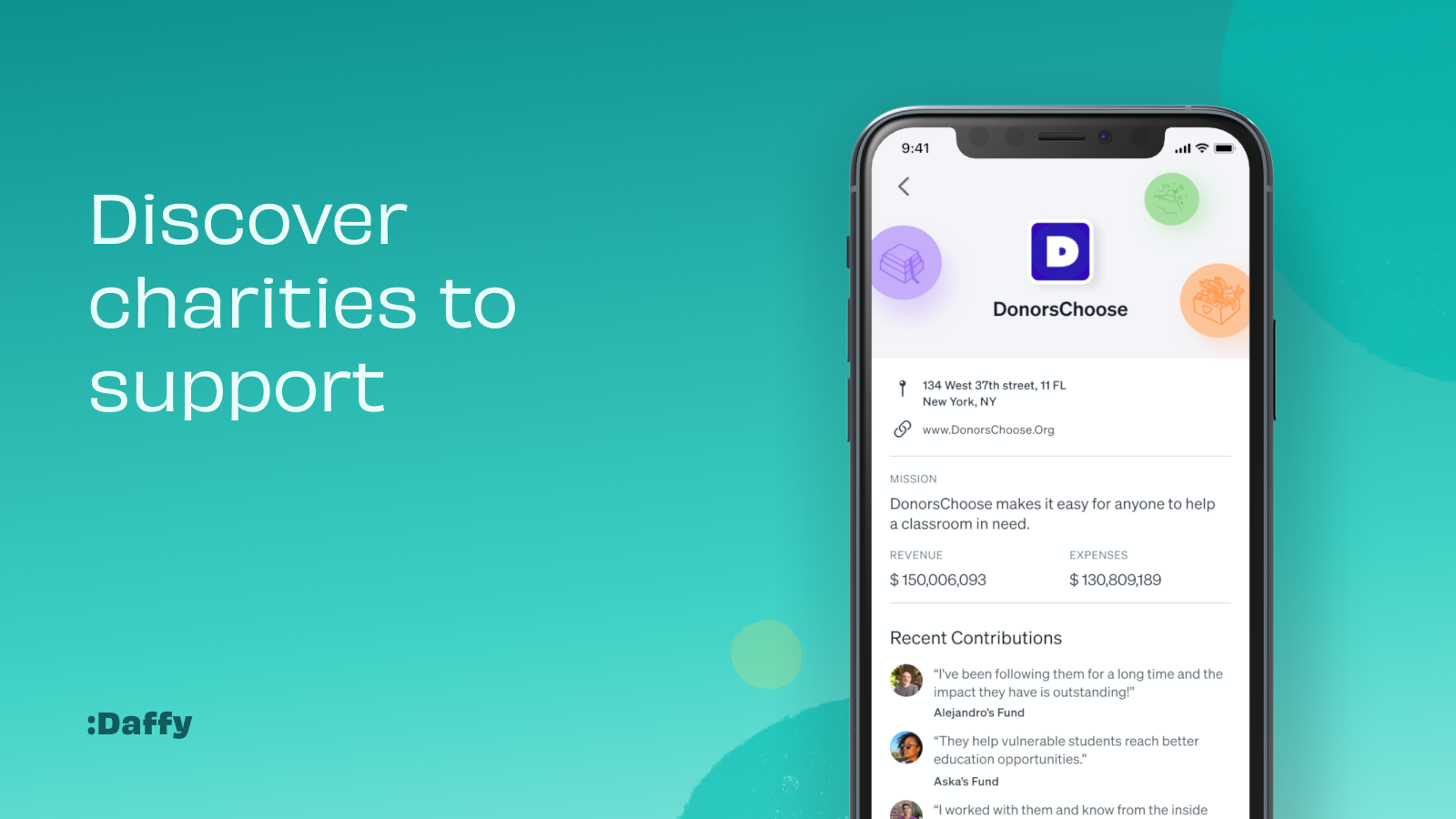 #2: Review the organization's financials
In addition to checking an organization's revenue and expenses on its Daffy profile, you can dig deeper by accessing other public documents as well.
Financial statements (IRS Form 990): You'll be able to find its Form 990 using the IRS lookup tool. This document outlines a range of details about a nonprofit, including governance structure and individuals serving in leadership positions. You'll also see financials, including a two-year comparison of revenue and expense details, employee salaries, and benefits.
Annual reports: Many non-profits provide an annual report on their website, which you can easily find from the Non-profit's profile on Daffy. The annual report includes much of the financial information you'll find on the Form 990, but with more details of the organization's programming and results in the past year. Reading an annual report is a great way to better understand the impact being made, as well as the area of focus.
#3: Check the organization's reputation
For more information, there are a number of websites that provide in-depth analysis to help you filter through all of the technical and financial information you may have already found. Here are a few of our favorites:
Give through Daffy
Becoming a Daffy member ensures an immediate tax deduction in the year you make your contribution, which allows you to determine how much you can afford to give, and then you can take your time vetting and choosing the charities you want to support on your own timeline.