One of the very first moments of inspiration that led to Daffy came from my children.
My children attend a wonderful school, and one of their traditions is to have the students bring spare change to class every Friday. They put the coins in a special little bank, and then every semester they hold a vote to decide which organization should get the money. It's an impactful way to teach the merits of giving to the children and involve them in real discussions about causes and local organizations.
When we started Daffy, we asked a simple question: Why do we teach our children to regularly put money aside for charity, and yet too often we don't do it ourselves as adults?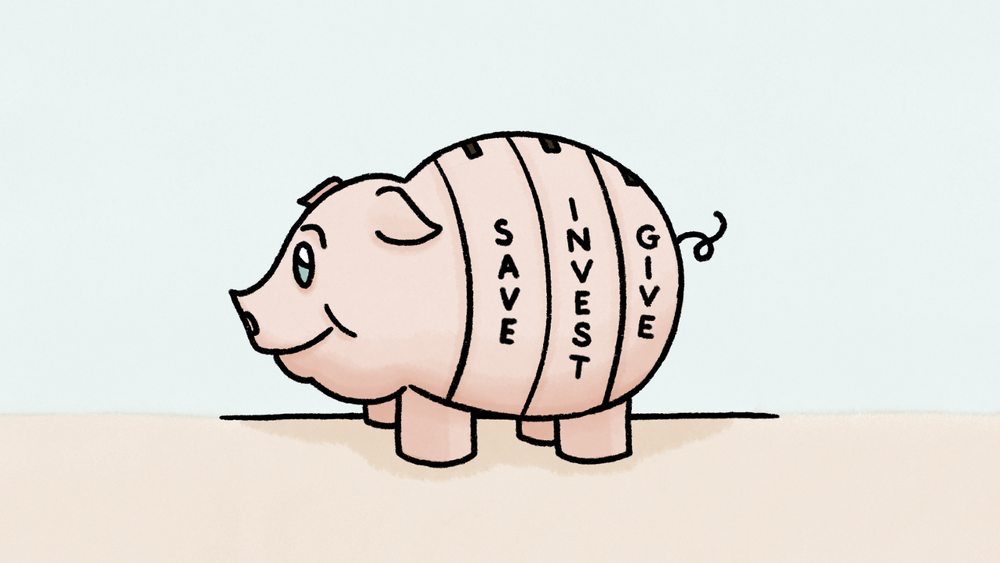 Giving Starts at Home.
Not surprisingly, since launching Daffy we've received a number of requests from our members for the ability to share their giving with their families. For some people, it is as simple as sharing the causes they support with their children and encouraging meaningful dinnertime conversations about values. For others, it is a multi-generational desire to teach their grandchildren above the value of giving.
At Daffy, our mission is to help people be more generous, more often. What better way to celebrate Daffy's one-year anniversary than with the promise of helping our members guide the next generation?
Today, we are officially announcing the availability of Daffy for Families.
Who Taught You to Give?
Before building Daffy, we did a number of interviews with people to learn more about how they think about giving. One lesson from those conversations was that most people have someone in their life who taught them to give. Whether it was a parent, a grandparent, a teacher, or a priest, there always seemed to be someone who imprinted upon them the idea that giving was part of being a good person and living a good life.
If Apple can make it simple to share apps, movies, and music with your family, why can't we make it that simple to share the importance of giving?
One of the things that any parent can tell you is that, when it comes to teaching values to your children, actions speak louder than words. It is one thing to tell your family how important giving is to you, but it is quite another thing for them to see you give.
We have designed Daffy for Families with this simple concept in mind.
Don't Just Talk About Giving
Netflix gives you five profiles. Apple lets you add six people to an iCloud family. But we know every family is different, so we've designed Daffy for Families with plenty of room to include multi-generational families with support for up to 24 members.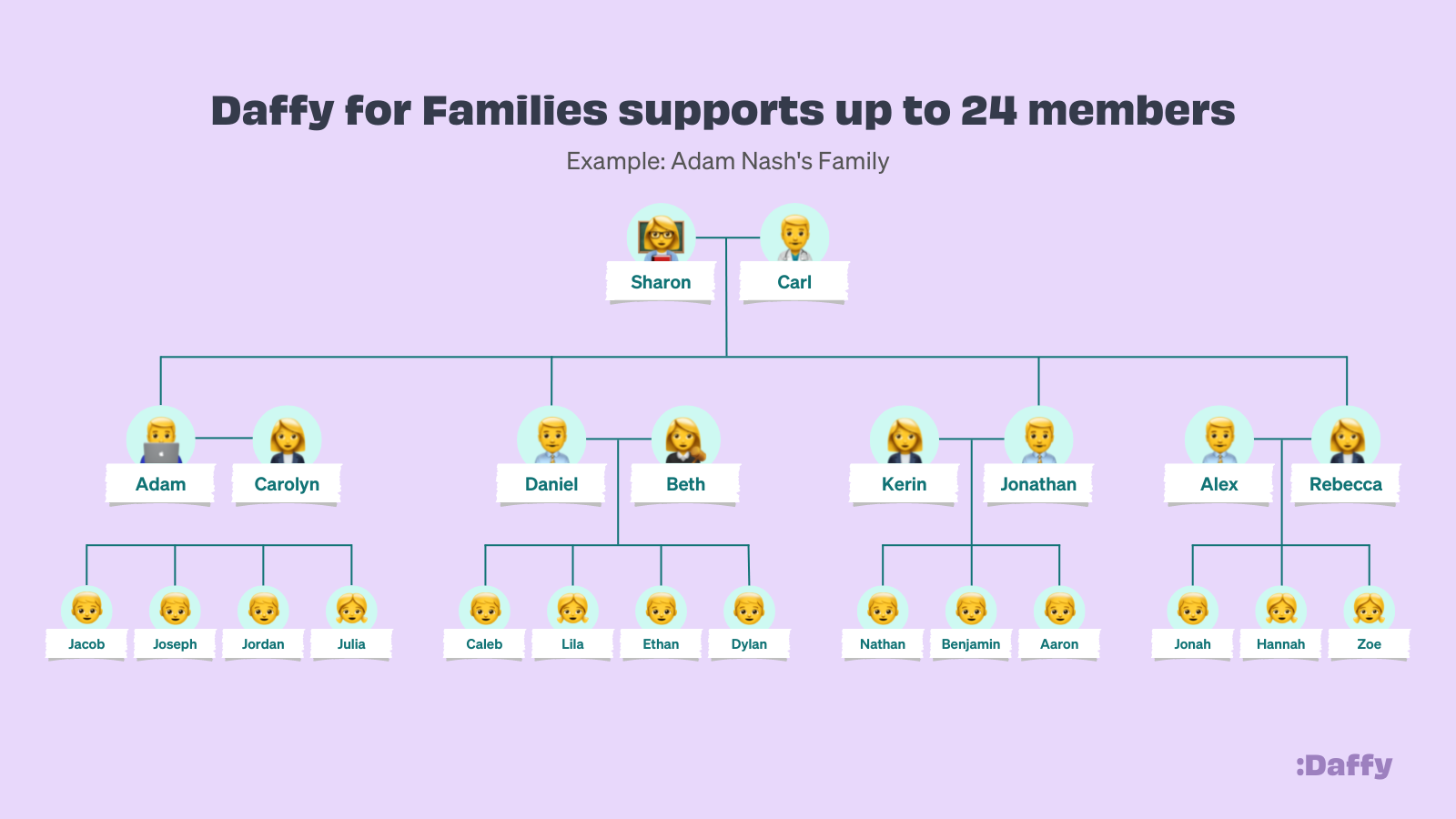 When you sign up for Daffy for Families, you can add your children, grandchildren, siblings, nieces & nephews, and anyone else you consider family to your fund.
Each family member will get their own account with Daffy, with access to features that will help you inspire each other when you give. Family members can:
Follow the charities that are most meaningful to them
Request donations to specific organizations to be approved by the organizers of the family fund
Receive notifications whenever anyone in the family requests, approves, or makes a new donation
These features were designed to not only allow adults to teach their children about the causes and organizations they support, but also to allow any family member to surprise and inspire their family with their giving.
With Daffy for Families, every donation is a teachable moment.
Inspire Each Other To Be More Generous, More Often
When Alejandro and I started Daffy, our inspiration came in part from our own families. We were taught at a young age to believe that giving is essential to living a good and meaningful life. As parents ourselves, we think often about how to instill the right values in our children. How can we include our parents, our siblings, and our nieces and nephews, and best help share the lessons from them as well?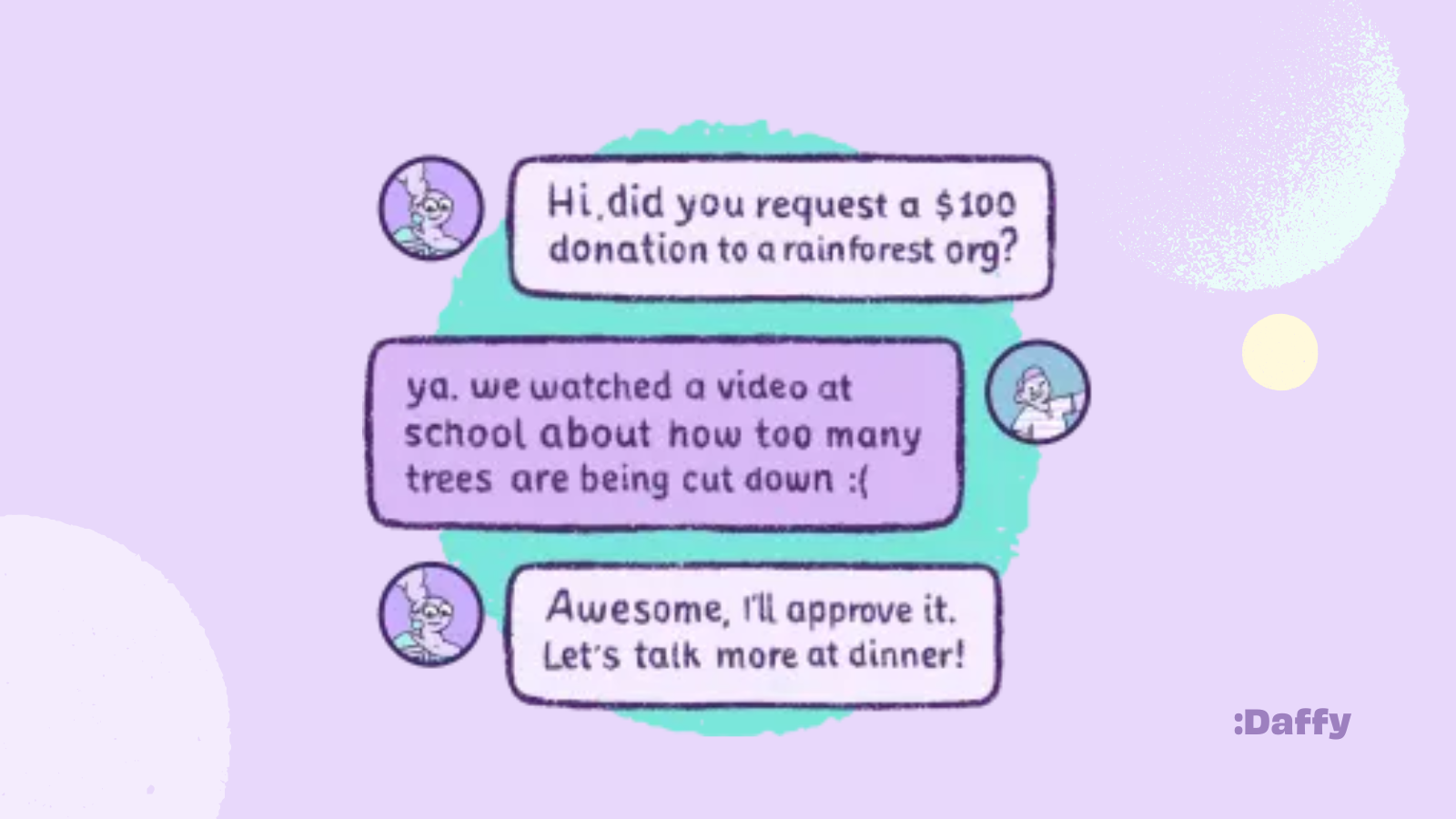 As we celebrate our first year of service, we were inspired to help bring families together around the act of giving. Giving is deeply personal, so Daffy is never going to feel like just another financial account.
Daffy is a community made of people, families, and charities – all working to not only generously give to those in need, but also to inspire each other to be more generous, more often.