Since we started Daffy, the Donor-Advised Fund For You™, we've heard a number of ways to explain what a donor-advised fund (DAF) is:
"A tax-advantaged financial account that allows your donations to grow and gives you time to decide when to make those donations."
"A vehicle to save more on taxes and donate to charities you care about."
"A 401K for giving."
All of the above is true, but since donor-advised funds to date have been a financial tool only available to the ultra-wealthy, many people are just learning about them for the first time. But don't worry, we will give you the scoop.
So What Is a Donor-Advised Fund?
A donor-advised fund (or DAF) is a tax-deductible financial account for the sole purpose of charitable giving.
How Do Donor-Advised Funds Work?
Once you open a donor-advised fund, you'll begin by contributing money to your charitable fund.
Since donor-advised funds are provided by public charities themselves, when you contribute money to them, you receive an immediate tax deduction just as you would donating directly to any nonprofit. So, when you are inspired to give, you can donate that money you've already contributed to your fund to the charity of your choice.
Your donor-advised fund also acts as an investment account. When you contribute to your fund, your money is invested and has the potential to grow.
Since donor-advised funds are provided by investment or technology companies (like us), they also tend to have the capabilities to liquidate complex assets like stock and crypto, which is great since only a few thousand out of the 1.5 million charities in the U.S. can accept stock or crypto directly. DAFs save charities the hassle and costs.
Plus, since the DAF provider liquidates the appreciated assets like stock and crypto, you save on taxes by getting the fair market value and skipping the capital gains, and you'll make a bigger donation. It's a win-win!
Is a Donor-Advised Fund Right For You?
A donor-advised fund is great whether you already give regularly to charity or not, but with Daffy, you get all the benefits of a donor-advised fund and more, including:
Setting a goal for how much you want to give each year—and holding you accountable to it
Setting money aside for charitable giving by automating your contributions on a weekly, monthly or quarterly basis, so you have funds ready to go whenever you're inspired to give
Setting up one-time or recurring donations, so your favorite nonprofits always receive your support
The ability to search for charities nearby, since so many are looking for ways to give back locally
A mobile app to help you give anywhere and whenever you're inspired to give
Take Jamie for example, they used to not give as much as they'd like, but since they joined Daffy they:
Automated their giving by picking a goal for the year, setting money aside regularly in their fund, and scheduling one-off or recurring donations
Can grow their giving potential through investing in their fund (tax-free)
Have money to give when they are inspired by an event in the news or something in their community (like Daffy member Amy here)
Have all their giving in one simple place for tax time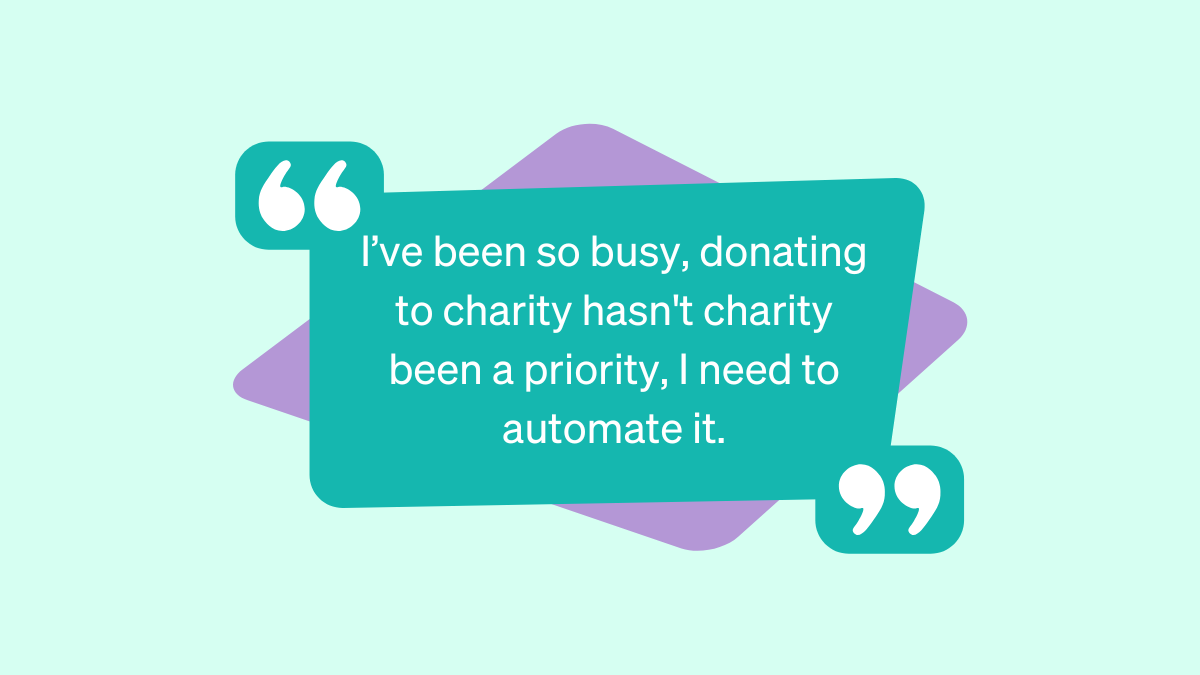 But if you're like Taylor, someone who is already regularly giving to charity, Daffy can help you:
Receive an immediate tax deduction for your contribution to your fund
Donate complex assets like stock or crypto easily
Ditch that Excel sheet you're using to keep track of your donations and tax savings—and you'll never have to search your inbox for donation receipts again (more to come on that later)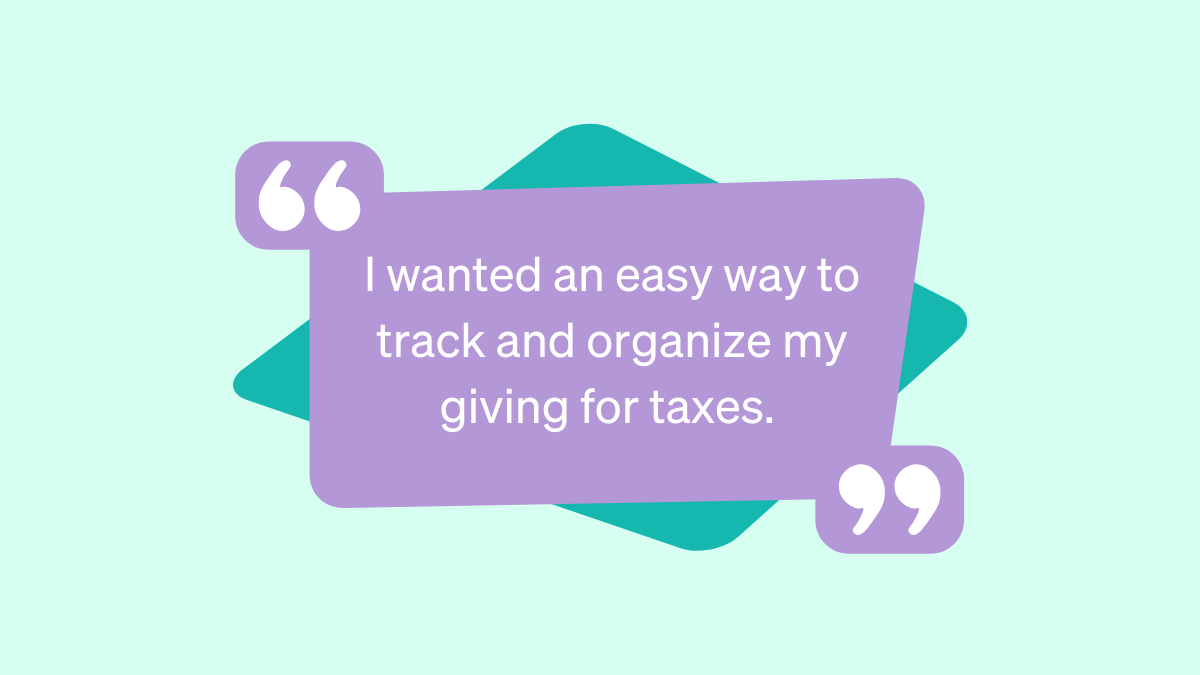 And that's not all, by giving regularly and expanding options, Daffy benefits nonprofits by providing them a regular stream of income.
Donor-advised funds can be a great tool for good philanthropy. Not only are they an excellent way to save on taxes and give to charity, but with Daffy, we make it easy and low-cost so you can give more to the charities and causes you care about and pay less in fees.
If you're already using a DAF, message us on @DaffyGiving how you'd describe a DAF.
If you're ready to join the most modern and affordable donor-advised fund, sign-up here.