Giving Starts at Home
Introducing Daffy for Families, a giving experience for your whole family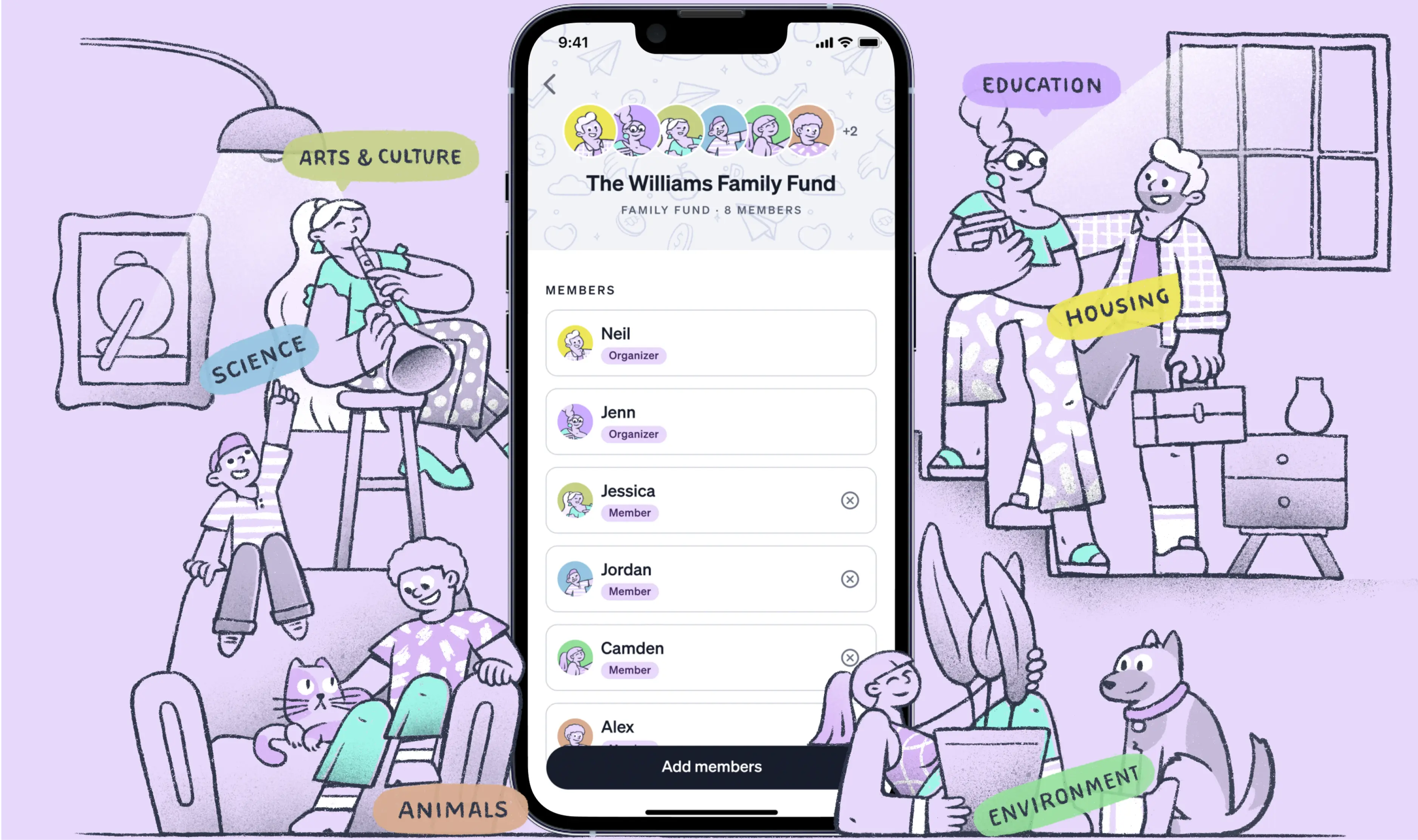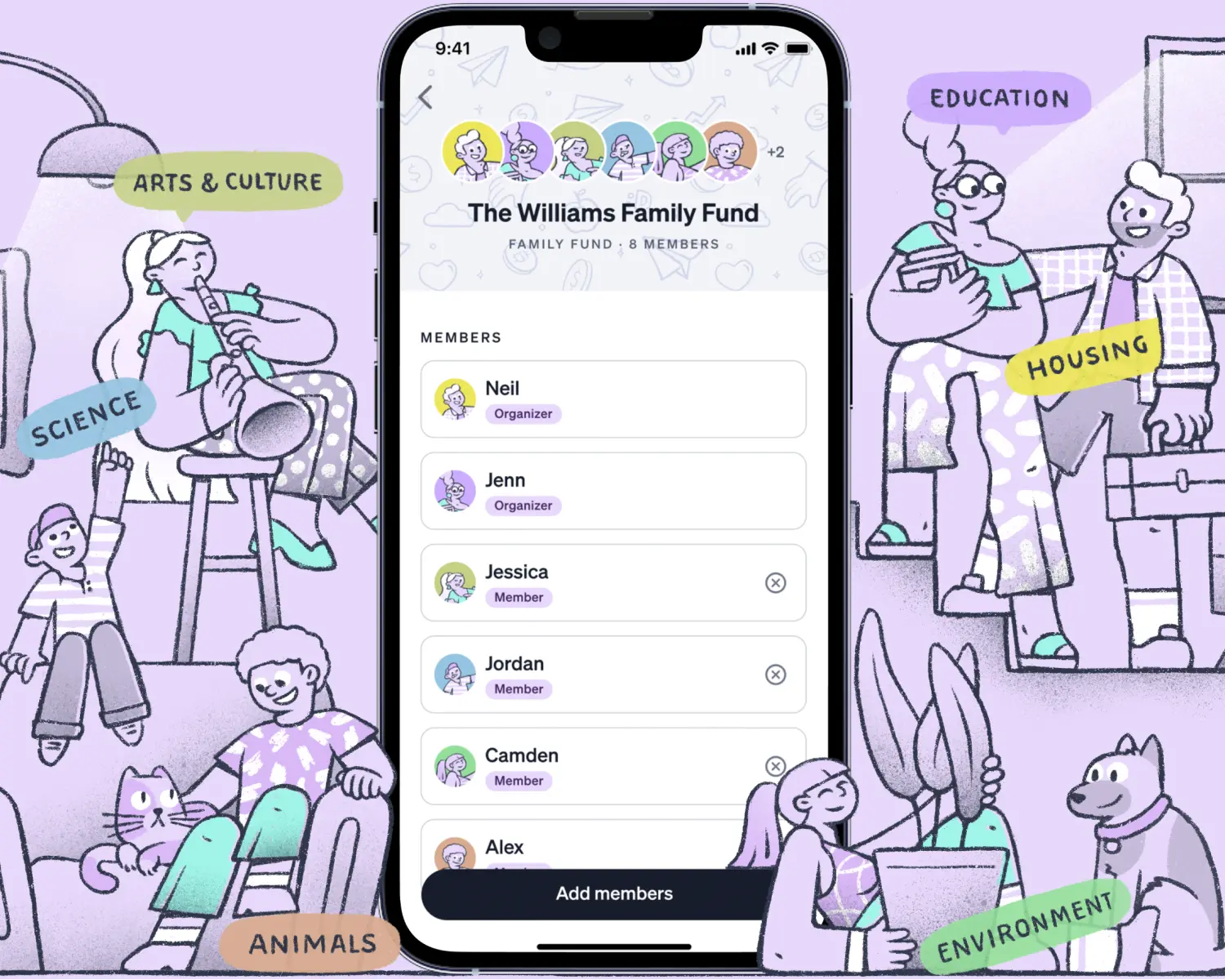 Get Started
Highlights
Teach the next generation through your actions

Spark meaningful conversations and inspire one another

Raise happier, kinder, and more generous adults
Inspire Your Family To Be More Generous, More Often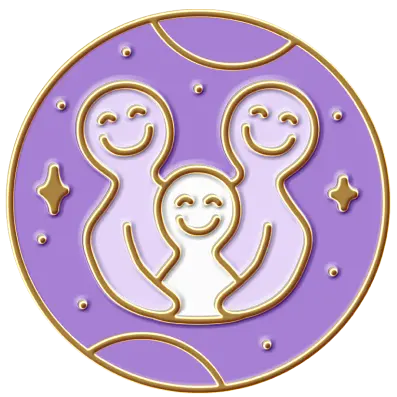 For just $5/mo
1

Sign up for Daffy

You'll have access to the most modern and affordable donor-advised fund. See how Daffy compares

2

Invite your partner

You'll both have equal access to your fund, so you can each contribute and donate to nearly any charity in the U.S.

3

Add your family

Invite your children, grandchildren, siblings, nieces or nephews, or anyone else you consider family to your fund

4

Give more together

Whenever a family member is inspired, they can request donations for your approval. Plus, they can receive notifications when others on the fund make a donation
Get Started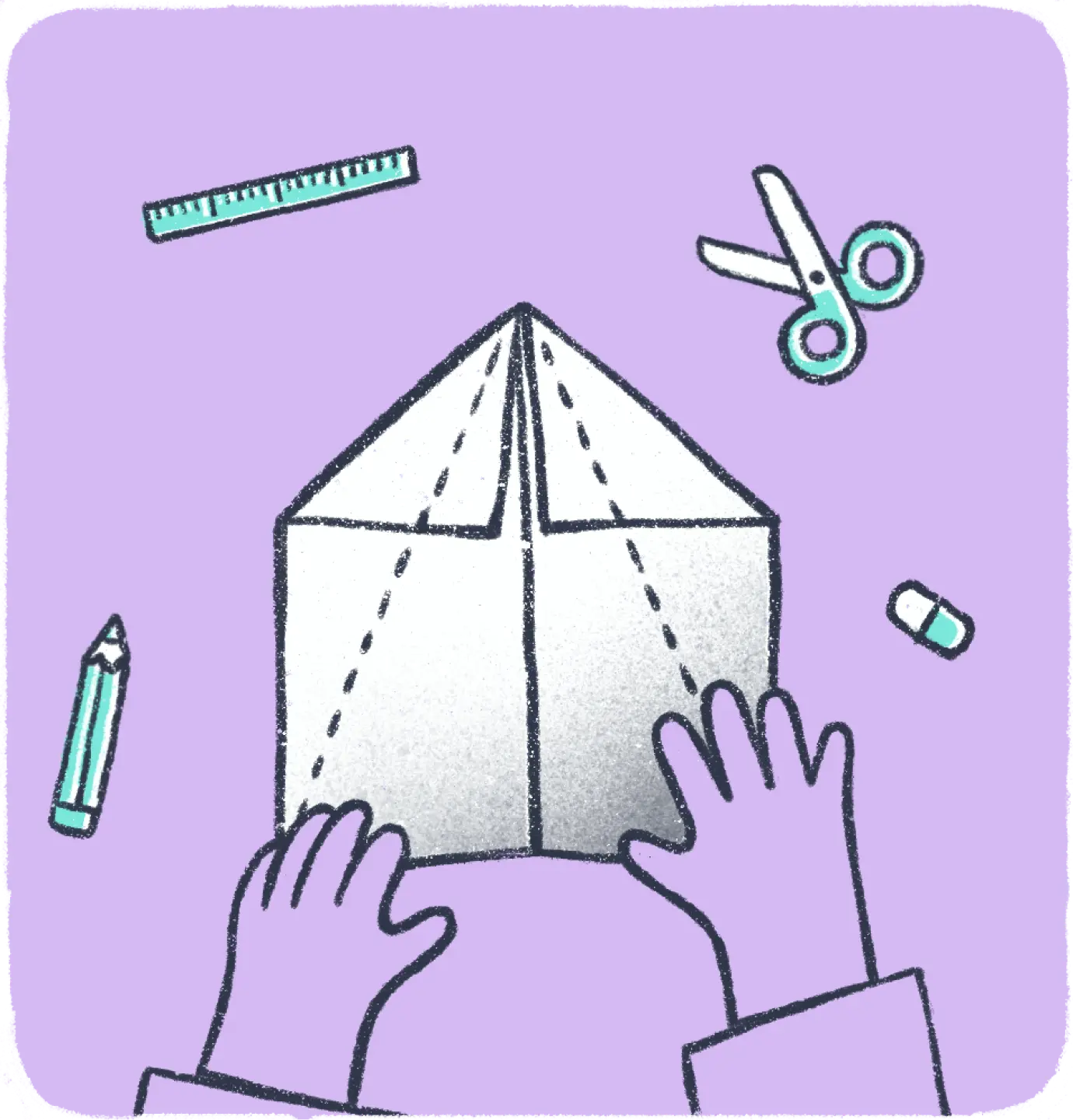 Frequently Asked Questions
Who can join Daffy for Families?

Once you sign up, you can add your children, grandchildren, siblings, nieces and nephews, and anyone else you consider family to your fund. We've designed Daffy for Families with plenty of room to include multi-generational families, with support for up to 24 members under one fund, and anyone 13 and over can be a member.

I'm already a member of Daffy, how do I switch to Daffy for Families?

That's easy, just go into Settings and click "Family" and you'll be prompted to invite additional family members.

Do my family members all share a single Daffy account or do we each get our own account?

Each family member will get their own secure Daffy account. Each family member added to your fund can follow the charities that are most meaningful to them, request donations for approval, and receive notifications whenever anyone in your family makes a new donation.
Get Started