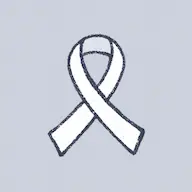 Hartford Foundation For Public Giving
Hartford Foundation For Public Giving
Want to make a donation using Daffy?
Lower your income taxes with a charitable deduction this year when you donate to this non-profit via Daffy.
About this organization
Mission
Putting philanthropy into action to create lasting solutions that result in vibrant communities within the Greater Hartford region.
About
IN 2018, THE HARTFORD FOUNDATION FOR PUBLIC GIVING AWARDED 2,708 GRANTS TOTALING $38 MILLION TO NONPROFIT ORGANIZATIONS THROUGHOUT GREATER HARTFORD. THESE GRANTS MAKE A DIFFERENCE IN MANY ARENAS: ARTS AND CULTURE, COMMUNITY AND ECONOMIC DEVELOPMENT, EDUCATION, FAMILY AND SOCIAL SERVICES, AND HEALTH. HISTORICALLY, THE HARTFORD FOUNDATION HAS AWARDED GRANTS PRIMARILY IN RESPONSE TO REQUESTS FROM LOCAL NONPROFIT AGENCIES TO MEET COMMUNITY NEEDS. EXTENSIVE SUPPORT IS GIVEN TO AGENCIES DEALING WITH BASIC HUMAN NEEDS IN THE AREAS OF FOOD, SHELTER, HEALTH AND EMPLOYMENT. IN ADDITION, THE FOUNDATION HAS CONDUCTED SPECIAL INITIATIVES TO ADDRESS IMPORTANT COMMUNITY ISSUES IN THE REGION. THEY INVOLVE GRANTMAKING, AS WELL AS RESEARCH, CONVENING AND TRAINING OF AGENCIES INVOLVED, SHARING FOUNDATION EXPERTISE, DEVELOPING OUTCOMES, AND EVALUATING TO GAUGE IMPACT. IN ITS INITIATIVES, THE HARTFORD FOUNDATION HAS COMMITTED SUBSTANTIAL GRANTMAKING AND STAFF RESOURCES TO AN ISSUE AND, IN THE CASE OF LONGER-STANDING PROJECTS, TO DISCERN THE ROOT CAUSES OF CHALLENGING SOCIAL PROBLEMS. FOUNDATION INITIATIVES HAVE INCLUDED IMPROVING THE SCHOOL READINESS OF HARTFORD CHILDREN, STRENGTHENING THE ORGANIZATIONAL EFFECTIVENESS OF KEY MULTI-SERVICE AGENCIES, AND EXPANDING PROGRAMMING AT SENIOR CENTERS AND LIBRARIES. IN 2018, THE FOUNDATION CONTINUED ITS INVESTMENT IN EDUCATION BEYOND HARTFORD TO DEEPEN PARTNERSHIPS AMONG SCHOOL DISTRICT LEADERS, FAMILIES AND COMMUNITY PROVIDERS FROM THE STATE-DESIGNED LOWEST PERFORMING DISTICTS IN THE REGION (ALLIANCE DISTRICTS) TO SUPPORT EDUCATION EQUITY AND SUCCESS. THE FOUNDATION'S NONPROFIT SUPPORT PROGRAM COUPLES EDUCATIONAL PROGRAMMING WITH ASSESSMENTS AND GRANTS IN THE AREAS OF PLANNING, FINANCIAL MANAGEMENT, TECHNOLOGY, EVALUATION, BOARD GOVERNANCE, EXECUTIVE TRANSITION, MARKETING, AND FUND DEVELOPMENT. THE HARTFORD FOUNDATION ALSO AWARDS SCHOLARSHIPS TO HELP HIGH SCHOOL STUDENTS FROM THE GREATER HARTFORD AREA AFFORD THE COST OF A COLLEGE EDUCATION. DURING 2018, THE FOUNDATION AWARDED OVER $1.6 MILLION IN SCHOLARSHIPS TO MORE THAN 650 STUDENTS, INCLUDING TRADITIONAL-AGED STUDENTS, ADULT LEARNERS, AND GRADUATE STUDENTS, WHO ATTENDED COMMUNITY COLLEGES, TWO AND FOUR-YEAR COLLEGES AND UNIVERSITIES. THE WORK OF THE HARTFORD FOUNDATION IS MADE POSSIBLE BY CONTRIBUTIONS FROM INDIVIDUALS, FAMILIES AND ORGANIZATIONS WHO CONTRIBUTED OVER $13 MILLION AND CREATED 23 NEW FUNDS AT THE FOUNDATION DURING 2018. TODAY THERE ARE 1,229 FUNDS AT THE FOUNDATION.
Interesting data from their 2017 990 filing
The purpose of the non-profit is listed in the filing as "The hartford foundation for public giving puts philanthropy into action to create lasting solutions that result in vibrant communities within the greater hartford region. we work to ensure all residents in our area have equitable opportunity to thrive and contribute to the well-being of our region, achieved and sustained by shared commitment and partnership among the foundation, donors, the nonprofit, private and public sectors, faith leaders, and residents in our region. to accomplish this work, the foundation participates actively in shaping the well-being of the capitol region by:-raising resources to help the community-administering and managing financial resources entrusted to the foundation-distributing resources and sharing knowledge to charitable organizations and other partners serving the community-developing and maintaining process which enable the foundation to -identify the pressing needs of the community -initiate activities and appropriate financial support".
When detailing its duties, they were outlined as: "The hartford foundation for public giving, established in 1925, is the community foundation for the 29 communities in the hartford region. it is dedicated to putting philanthropy into action to create lasting solutions that result in vibrant communities within the greater hartford region. the three priorities of the foundation are inter-related; success in one area depends on and reinforces success in the others. with a clear focus on equity and opportunity, we prioritize: vibrant communities, learning (from birth through college), and family economic security. collaborating with our communities, we will achieve our priorities by building, sustaining, and sharing knowledge; engaging in public policy, inspiring philanthropy and stewarding resources; and investing in our region.".
The non-profit's legally reported state of operation is CT.
The filing states that the non-profit's address in the year 2017 is 10 COLUMBUS BLVD, HARTFORD, CT, 06106.
The non-profit's form for the year 2017 reports a total of 65 employees on their payroll.
Is not a private foundation.
Expenses are greater than $1,000,000.
Revenue is greater than $1,000,000.
Revenue less expenses is $13,149,971.
The organization has 11 independent voting members.
The organization was formed in 1925.
The organization pays $5,630,641 in salary, compensation, and benefits to its employees.
The organization pays $1,178,712 in fundraising expenses.