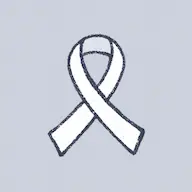 Catholic Charities Of Buffalo
Catholic Charities Of Buffalo
Want to make a donation using Daffy?
Lower your income taxes with a charitable deduction this year when you donate to this non-profit via Daffy.
Interesting data from their 2017 990 filing
The purpose of the non-profit is listed in the filing as "Catholic charities of buffalo is a catholic sponsored human service agency, serving anyone in need in the eight counties in wny. believing all persons are created by god, we empower individuals, children and families to achieve and maintain meaningful, healthy and productive lives. we advocate for those in need particularly those who are poor and most vulnerable.founded in 1923 as the human service arm of the catholic diocese of buffalo, catholic charities began as an organization focused on feeding and housing the poor and vulnerable. now, 93 years later, the services are diverse. the agency creatively partners with parents, schools, administrators, public agencies, corporations and government to bring new initiatives and cutting edge approaches to the challenges placed on individuals, families and our future.".
When discussing its operations, they were characterized as: "Provide support and community care services throughout western new york".
The non-profit's legally reported state of operation is NY.
The filing states that the non-profit's address in the year 2017 is 741 DELAWARE AVENUE, BUFFALO, NY, 14209.
The form submitted by the non-profit for 2017 shows a total of 563 employees.
Is not a private foundation.
Expenses are greater than $1,000,000.
Revenue is greater than $1,000,000.
Revenue less expenses is -$662,830.
The organization has 18 independent voting members.
The organization was formed in 1923.
The organization pays $23,295,470 in salary, compensation, and benefits to its employees.
The organization pays $1,418,482 in fundraising expenses.