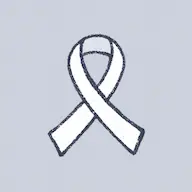 Lutheran Foundation of New Jersey Inc
Lutheran Foundation of New Jersey Inc
Want to make a donation using Daffy?
Lower your income taxes with a charitable deduction this year when you donate to this non-profit via Daffy.
Interesting data from their 2017 990 filing
The non-profit's mission is outlined in the filing as being "Through the power of the holy spirit and in response to god's love as revealed in the gospel, the mission of lutheran social ministries of nj is to serve those who hurt, who are in need, or who have limited choices through an array of health care and social services in nj.".
When outlining its responsibilities, they were referred to as: "A faith-based foundation that seeks gifts and grants for charitable purposes.".
The state in which the non-profit operates has been officially reported as NJ.
The filing reveals the non-profit's address in 2017 to be 3 Manhattan Drive, Burlington, NJ, 08016.
As per the non-profit's form for 2017, they have 2 employees on their payroll.
Is not a private foundation.
Expenses are between $250,000 and $500,000.
Revenue is greater than $1,000,000.
Revenue less expenses is $2,369,656.
The organization has 8 independent voting members.
The organization was formed in 1993.
The organization pays $185,663 in salary, compensation, and benefits to its employees.
The organization pays $249,313 in fundraising expenses.