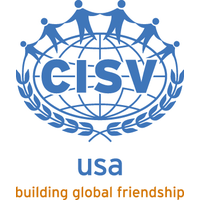 CHILDRENS INTERNATIONAL SUMMER VILLAGES INC
CHILDRENS INTERNATIONAL SUMMER VILLAGES INC
Want to make a donation using Daffy?
Lower your income taxes with a charitable deduction this year when you donate to this non-profit via Daffy.
About this organization
Mission
CISV USA is a community of dedicated volunteers, creating opportunities for all ages to experience the excitement and enrichment of cultural diversity through our educational programs. We are founded on our belief that peace is possible through friendship, and that the real difference can be made by starting with children. CISV educates and inspires action for a more just and peaceful world.
Interesting data from their 2018 990 filing
The filing documents outline the non-profit's mission as "To conduct charitable, scientific and educational programs to further, foster and promote world peace and understanding among the people of the world. the organization offers programs to individuals, generally ages 11 to 18 that provide the opportunity to learn to live amicably with all nationalities, to cooperate with other groups having similar purposes through networking and to contribute through research to a study of international relations.".
When outlining the tasks it performs, they were referred to as: "Promoting world peace".
The non-profit's reported state of operation is OH as per legal requirements.
The filing reveals that the address of the non-profit in 2018 is 9200 MONTGOMERY ROAD 2ND FLOOR, CINCINNATI, OH, 45242.
As of 2018, the non-profit has 0 employees reported on their 990 form.
Is not a private foundation.
Expenses are greater than $1,000,000.
Revenue is greater than $1,000,000.
Revenue less expenses is $100,127.
The organization has 11 independent voting members.
The organization was formed in 1951.
The organization pays $0 in salary, compensation, and benefits to its employees.
The organization pays $0 in fundraising expenses.