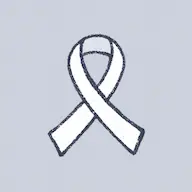 Lutheran Social Services of Central Ohio
Lutheran Social Services of Central Ohio
Want to make a donation using Daffy?
Lower your income taxes with a charitable deduction this year when you donate to this non-profit via Daffy.
About this organization
Mission
LSS believes God calls us to love our neighbor. Every day we provide the basic human needs of food, shelter, safety and healing to people across Ohio by providing a meal, a bed, heath care and hope. Because each life deserves respect and dignity. By serving people in need, we are creating a better world.
Interesting data from their 2020 990 filing
The filing documents outline the non-profit's mission as "Creating a better world by serving people in need is our mission. through this mission, lss serves thousands of people every day in central, northern and southeast ohio by focusing on the societal issues of hunger, housing, healing and hope.".
When outlining the tasks it performs, they were referred to as: "Since 1912, lutheran social services of central ohio has been providing services to people in need, including food pantries, homeless shelters, senior living, affordable housing communities, disaster response and other programs that uplift families and strengthen communities.".
The non-profit's reported state of operation is OH as per legal requirements.
The filing reveals that the address of the non-profit in 2020 is 500 W WILSON BRIDGE RD NO 245, WORTHINGTON, OH, 43085.
As of 2020, the non-profit has 244 employees reported on their 990 form.
Is not a private foundation.
Expenses are greater than $1,000,000.
Revenue is greater than $1,000,000.
Revenue less expenses is -$268,146.
The organization has 18 independent voting members.
The organization was formed in 1914.
The organization pays $10,550,949 in salary, compensation, and benefits to its employees.
The organization pays $1,048,407 in fundraising expenses.