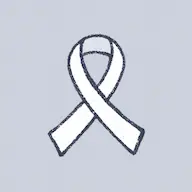 The ALS Association - DC/MD/VA Chapter
The ALS Association - DC/MD/VA Chapter
Want to make a donation using Daffy?
Lower your income taxes with a charitable deduction this year when you donate to this non-profit via Daffy.
About this organization
Mission
To discover treatments and a cure for ALS, and to serve, advocate for, and empower people affected by ALS to live their lives to the fullest.
Interesting data from their 2017 990 filing
The non-profit's mission, as described in the filing, is "Leading the fight to treat and cure als through global research and nationwide advocacy while also empowering people with lou gehrig 's disease and their families to live fuller lives by providing them with compassionate care and support.".
When describing its duties, they were characterized as: "We improve the lives of people living with als by providing a wide range of free services. we also support worldwide research to find a cure for als and sponsor educational and advocacy programs to benefit the als community.".
The non-profit has complied with legal regulations by reporting their state of operation as DC.
The filing shows that the non-profit's address as of 2017 is 7507 STANDISH PLACE, ROCKVILLE, MD, 20855.
As of 2017, the non-profit has reported a total of 36 employees on their form.
Is not a private foundation.
Expenses are greater than $1,000,000.
Revenue is greater than $1,000,000.
Revenue less expenses is -$136,814.
The organization has 17 independent voting members.
The organization was formed in 1991.
The organization pays $1,503,642 in salary, compensation, and benefits to its employees.
The organization pays $307,428 in fundraising expenses.