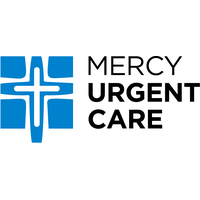 Sisters of Mercy Urgent Care, Inc.
Sisters of Mercy Urgent Care, Inc.
Want to make a donation using Daffy?
Lower your income taxes with a charitable deduction this year when you donate to this non-profit via Daffy.
About this organization
Mission
Mercy Urgent Care exists to bring excellent healthcare and other needed services to the residents, businesses and industries in Western North Carolina, adhering to the Core Values of the Sisters of Mercy which are: sacredness of life, human dignity, justice, mercy, service, and excellence.
Interesting data from their 2019 990 filing
In the filing, the mission of the non-profit is noted as "Sisters of mercy urgent care supports the endeavors of the sisters of mercy of the americas, south central community through delivery of excellent ambulatory healthcare services. urgent care is a category of walk-in clinic focused on the delivery of immediate care in a dedicated medical facility outside of a traditional emergency room.".
When referring to its responsibilities, they were outlined as: "Sisters of mercy urgent care, inc. dba: mercy urgent care provides treatment for nonlife-threatening injuries and illnesses to the general public and industry throughout western north carolina. the purpose for which this corporation is formed is the performance of religious, charitable, health and/or educational activities in accordance with the teachings and tradition of the roman catholic church, the proper law and tradition of the south central community, and the laws of the state.".
The state in which the non-profit is legally registered to operate is NC, as per legal records.
The filing documents the non-profit's address in 2019 as 1201 Patton Avenue, Asheville, NC, 28806.
According to the non-profit's form, they have 97 employees on their payroll as of 2019.
Is not a private foundation.
Expenses are greater than $1,000,000.
Revenue is greater than $1,000,000.
Revenue less expenses is $1,020,527.
The organization has 8 independent voting members.
The organization was formed in 1985.
The organization pays $5,101,719 in salary, compensation, and benefits to its employees.
The organization pays $0 in fundraising expenses.