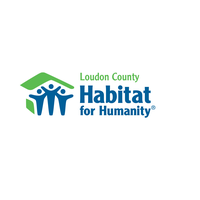 Loudon County Habitat for Humanity
Loudon County Habitat for Humanity
Want to make a donation using Daffy?
Lower your income taxes with a charitable deduction this year when you donate to this non-profit via Daffy.
About this organization
Mission
Habitat for Humanity is a nonprofit, ecumenical Christian housing ministry dedicated to eliminating substandard housing and homelessness worldwide and to making adequate, affordable shelter a matter of conscience and action. Habitat invites people from all faiths and walks of life to work together in partnership, building houses with families in need.
Interesting data from their 2017 990 filing
Seeking to put god's love into action, habitat for humanity brings people together to build homes, communities and hope.
Revenue reported was $0.
Expenses reported were $6,917.
The non-profit filed Schedule A section.
Does not operate a hospital.
Is not a donor advised fund.
The organization does not engage in lobbying activities.
Other expenses reported $6,917.
The non-profit reported a excess or deficit for -$6,917.
The non-profit does not have a foreign financial account.
Accomplishments
The organization constructs affordable housing for sale to low income families. during the tax year ended the organization constructed and financed one home and completed infrastructure for 10 more lots. Expenses 0.