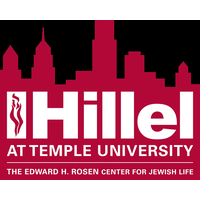 Hillel the Foundation for Jewish Campus Life
Hillel the Foundation for Jewish Campus Life
Want to make a donation using Daffy?
Lower your income taxes with a charitable deduction this year when you donate to this non-profit via Daffy. You can easily donate using your bank account, all major debit or credit cards, most publicly-traded stocks, and over 120 cryptocurrencies.
Donate
Daffy covers all credit card and ACH transaction fees so 100% of your donation goes to your favorite charities.
About this organization
Mission
Hillel's mission is to create Jewish experiences that are compelling, attractive and will help students develop as Jews and as future leaders of the community. Our goal is to facilitate a process of engagement through which each student acquires personal wisdom, connects with the Jewish people, performs acts of social justice, and grows s...