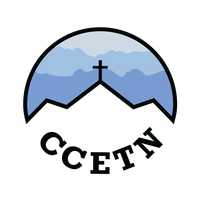 Catholic Charities of East Tennessee, Inc. (CCETN)
Catholic Charities of East Tennessee, Inc. (CCETN)
Want to make a donation using Daffy?
Lower your income taxes with a charitable deduction this year when you donate to this non-profit via Daffy.
Do you work for
Catholic Charities of East Tennessee, Inc. (CCETN)

? Learn more here.
About this organization
Mission
CCETN provides social services to East Tennessee communities, and as a member of Catholic Charities USA, is part of one of the largest social service agencies in the United States. Empowered by the grace of Jesus Christ, CCETN fosters human dignity of the vulnerable through shelter, counseling, education, advocacy, and reverence for life. CCETN provides services to anyone with demonstrated need, regardless of race, color, religion, national origin, sex, age, gender identity, sexual orientation, or disability. Clients range in age from newborn to old-age and come from the East Tennessee region. We estimate that fewer than 5% of clients are Catholic, with the only common feature being a vast majority are low-income or in many cases, "very" low-income.
Interesting data from their 2017 990 filing
The non-profit's aim, as stated in the filing, is "Empowered by the grace of jesus christ, catholic charities of east tennessee addresses the unmet needs of the most vulnerable of our region by providing shelter, nourishment, counseling and education, in order to foster human dignity.".
When referring to its actions, they were outlined as: "Catholic charities of east tennessee is a broad-based social service agency delivering 12 services through 20 programs throughout the region including shelter, counseling and education.".
The non-profit has complied with legal obligations by reporting their state of operation as TN.
The non-profit's address in 2017 is noted in the filing as 119 DAMERON AVENUE, KNOXVILLE, TN, 37917.
The non-profit's form for 2017 reports a total of 93 employees.
Is not a private foundation.
Expenses are greater than $1,000,000.
Revenue is greater than $1,000,000.
Revenue less expenses is -$39,162.
The organization has 24 independent voting members.
The organization was formed in 1989.
The organization pays $1,887,007 in salary, compensation, and benefits to its employees.
The organization pays $219,056 in fundraising expenses.