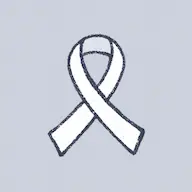 Good Samaritan Ministries & Thrift Store
Good Samaritan Ministries & Thrift Store
Want to make a donation using Daffy?
Lower your income taxes with a charitable deduction this year when you donate to this non-profit via Daffy.
About this organization
Mission
GOOD SAMARITAN MINISTRIES, MOTIVATED BY CATHOLIC SOCIAL TEACHING, WORKS IN OUR COMMUNITY TO ADVANCE FAMILY LIFE, HUMAN DIGNITY AND THE COMMON GOOD. WE PROVIDE SERVICES TO MEET THE PHYSICAL, SOCIAL, EMOTIONAL AND SPIRITUAL NEEDS OF INDIVIDUALS AND FAMILIES OF ALL FAITHS, ESPECIALLY THOSE MOST IN NEED. With our thrift store we are able to provide basic needs such as clothing, food, household goods, furniture, diapers, senior care items, toiletries. We also can intervene in times of crisis and help financially with rent, daycare bills, auto repair, class treatment fees, utilities, water bills, and much more. We serve the greater Helena Area.
Interesting data from their 2020 990 filing
In the filing, the mission of the non-profit is noted as "Motivated by catholic social teaching, we work to advance family life, human dignity and the common good. we provide services to meet the physical, social, emotional and spiritual needs of individuals and families of all faiths, especially those most in need.".
When referring to its responsibilities, they were outlined as: "Good samaritan ministries and thrift store advances family life, human dignity and the common good by providing services to meet the physical, social, emotional and spiritual needs of those most in need. our services include a store where our community can purchase affordable merchandise and those in need can receive merchandise at no cost. (fiscal year 18-19 was 898 recipients $32,445). the store also serves as employment that provides full benefits and job skill development to our employees. the assistance ministry provides payments on behalf of our clients to meet their basic and emergency needs. the hunthausen program is a self-sustaining program by the nature of its split-grant/loan award and provides a path to permanent housing. our partnership with community organizations assists clients with navigating the resources in our community for meeting their transportation. meal, mental support, housing, and other needs.".
The state in which the non-profit is legally registered to operate is MT, as per legal records.
The filing documents the non-profit's address in 2020 as 3067 N MONTANA AVENUE, HELENA, MT, 59601.
According to the non-profit's form, they have 67 employees on their payroll as of 2020.
Is not a private foundation.
Expenses are greater than $1,000,000.
Revenue is greater than $1,000,000.
Revenue less expenses is $219,169.
The organization has 12 independent voting members.
The organization was formed in 1994.
The organization pays $808,941 in salary, compensation, and benefits to its employees.
The organization pays $23,476 in fundraising expenses.