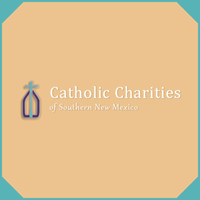 CATHOLIC CHARITIES OF SOUTHERN NEW MEXICO
CATHOLIC CHARITIES OF SOUTHERN NEW MEXICO
Want to make a donation using Daffy?
Lower your income taxes with a charitable deduction this year when you donate to this non-profit via Daffy.
About this organization
Mission
Our mission is to alleviate suffering. We do this by providing assistance to individuals and families in need, creating hope by offering legal and social services, and advocating for human dignity and justice in social structures, and calling all people of good will to do the same.